Lake Toho Fishing Charters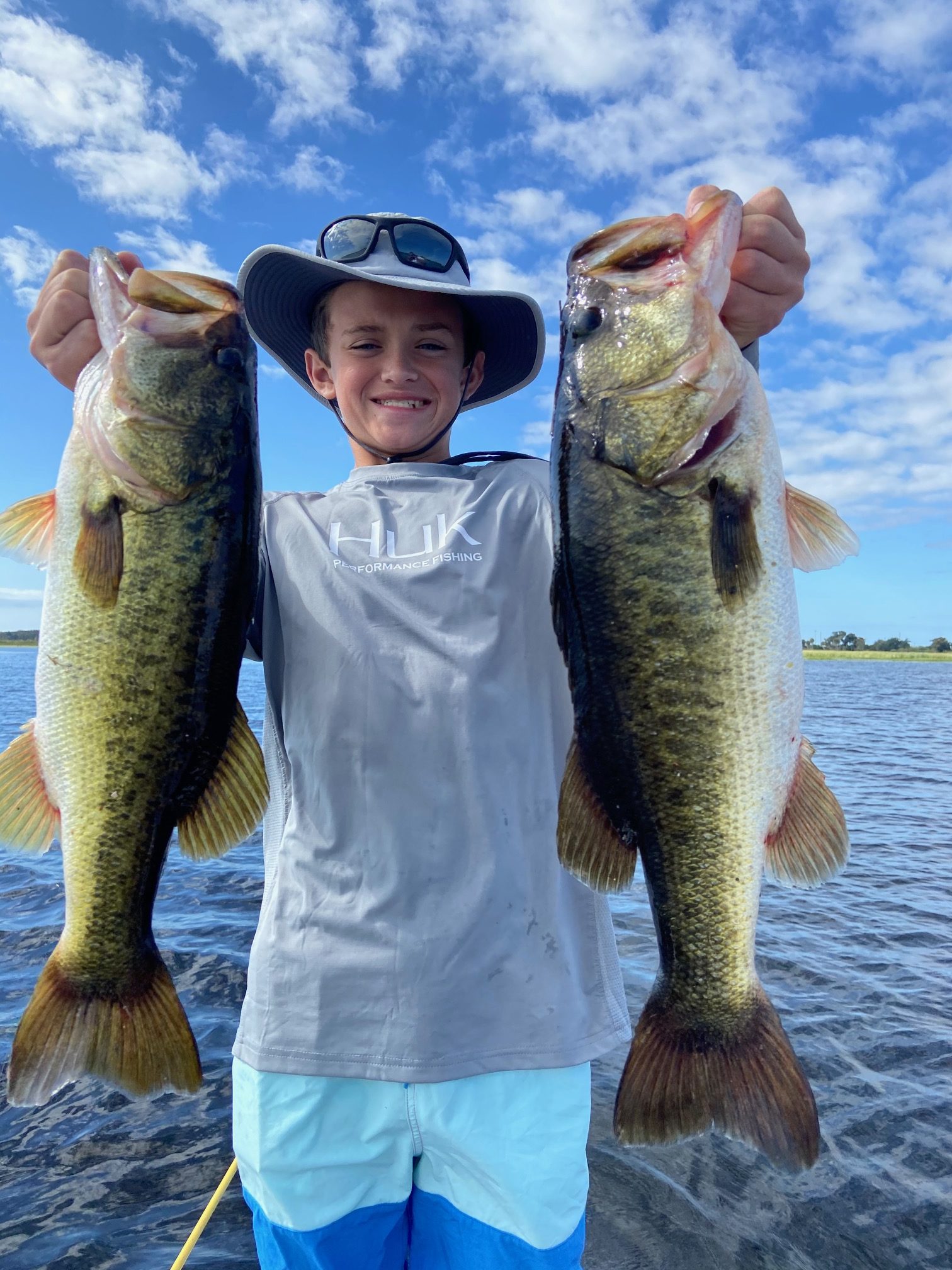 Lake Toho is located in Central Florida and is part of the world famous Kissimmee Chain of lakes.  Lake Toho's main inflow is from Shingle Creek in Orlando and the outflow runs south through the Kissimmee Chain to Lake Okeechobee.  Lake Toho is known to be #1 big bass lake throughout the United States, with double digit bass being very common.
Lake Tohopekoliga native name means, "gather together" by the Seminole Indians. Lake Toho covers 22,700 acres and holds a B.A.S.S. record by Dean Rojas of 45.2 pounds for a one day bag. The biggest bass in Lake Toho was caught by John Faircloth and weighed 17.12 pounds in Shingle Creek in 1986.
In 1974, there was a 24.12 pound bass discovered by electro shock, you never know what is roaming around in these beautiful Florida waters. Lake Toho is a shallow lake that is effected by the wind and weather. Using live golden shinner will always produce the monster large mouth bass you are looking for. Lure fishing on Lake Toho choosing a top water is always the best in the morning. You can also flip Kissimmee grass or use a spinner boat in off-shore hydrilla.  Golden shinners and shad are the main forage for bass on Lake Toho.
The lake is close to Orlando, St. Cloud, and many theme parks including Disney, Epcot, Universal and Islands of Adventure. Lake Toho is the largest lake in Osceola County.  A lot of things have changed in Central Florida but one thing hasn't changed is Lake Toho is still number 1 for catching big bass. It's like going to in time of old Florida. Orlando charters equals bass fishing!
What you will see
On Lake Toho you will experience the beauty of natural wild life, alligators and Bald Eagles are very common. There are also a large variety of birds including ducks and Osprey. You may also see the Snail Kite which is a locally endangered species and a possible flamingo sighting.   All of this and more on your private Florida fishing charter right here in beautiful Central Florida.
1550 Scottys

Rd

Kissimmee

Fl Call (407) 433-5108