Equipment with 3 State of the Art Fishing Boats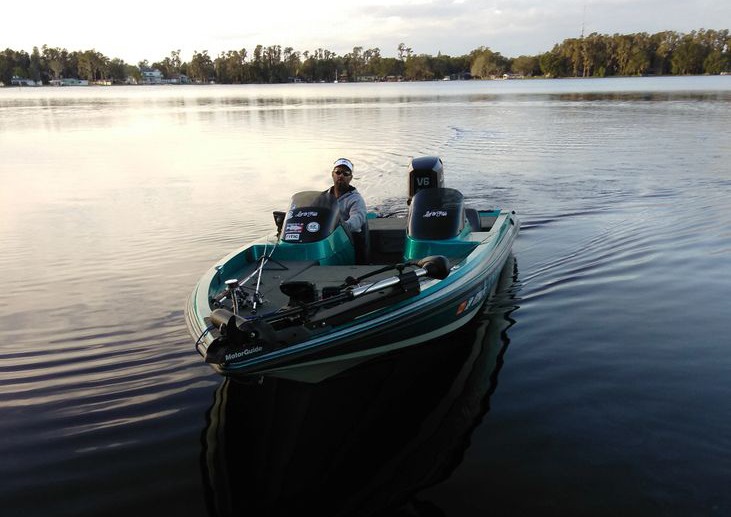 We have amazing, state of the art boats which are tournament rigged for catching the best and biggest bass, just like you see on TV. This is a true fishing experience; one you will never forget!
Two of our vessels are a 20ft Javelin Boat which comes with a 150 HP Johnson Motors Inc. engine, a wireless trolling motor, a live bait tank, coolers, and top-tier safety and navigational gear. This amazing boat even features a Bluetooth system for maximum enjoyment. We also have an 18.5ft Skeeter with a 150 HP Yamaha V-Max 2 state of the art Hummingbird GPS units Minnikota Trolling Motor Power Pole anchor.
Another one of our boats (used exclusively for our Lake Toho Kissimmee trips only) is our 20′ Weeres Pontoon boat which is handicap friendly with custom seating, Garmin, USP/MP3 plus, Hummingbird GPS and many other amenities.  This Pontoon boat guarantees a fun and exciting adventure with more of your family and friends. This boat accomodates up to 6 people allowing for more family time together!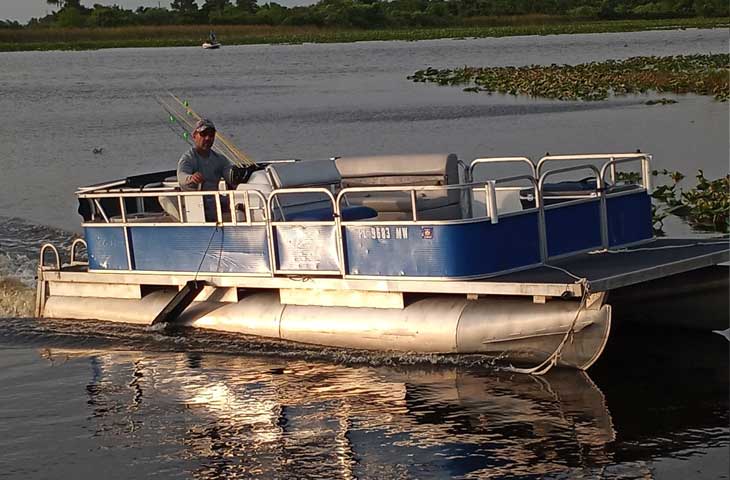 The fish like to hang out in the shallower areas in the water. One of the special features of our state of the art charter boats is giving the Captain the ability to reach the shallower areas so you can find the bigger fish. These are areas where larger boats cannot reach, making it more difficult to have a great catch.  Chartering one of our boats and the Captain gives you the best opportunity so you can catch your trophy bass of a lifetime!
Imagine a photo of yourself with your biggest catch ever! It is our way of sharing with you the excitement in showcasing your catch with your family and friends. We love what we do and we love our customers. We are very excited to meet you and share in an exciting time with you. We can't wait for you to climb aboard and spend some time relaxing and having fun. We can't wait for you to join us and the Captain for a fun-filled bass fishing day!
What equipment you need to bring
Eager to have the best, most exciting experience ever! Don't forget to protect yourself with your favorite sunglasses, hats, sunscreen, UV protected clothing if needed, snacks and additional beverages if desired. Make sure you get plenty of rest, the night before your adventure, so you are ready to reel in the best catch of your life!
In the state of Florida, you are required to have a fishing license.  If you do not already have a license, you can purchase a license by contacting the Florida Fish and Wildlife Conservation Commission.  You can reach the FFWCC online by visiting https://www.myfwc.com or you can contact them direclty by calling (888) 347-4356. The Florida Fish and Wildlife Conservation Commission doesn't just provide licenses for fishing but also has valuable resources for all kinds of wildlife.  You will also learn abou the wildlife laws and safety precautions.
What equipment is included
Your Horizon Fishing Florida Charter Guides offers you the best charter experience by guiding you through the items you need and providing you with tournament rigged equipment, allowing you a worry-free time.  Your charter inlcudes your rods and reels, your terminal tackle and a nice cooler with ice. We make sure there are clean restrooms close by. Don't forget about the tasty restaurants you will find available on the lake. Making memories are important! Therefore, we also include a photos with you and your big catch! It is always fun having a photo of yourself or a member of your party (family or friends) with your greatest catch ever, adding to your list of fun times!